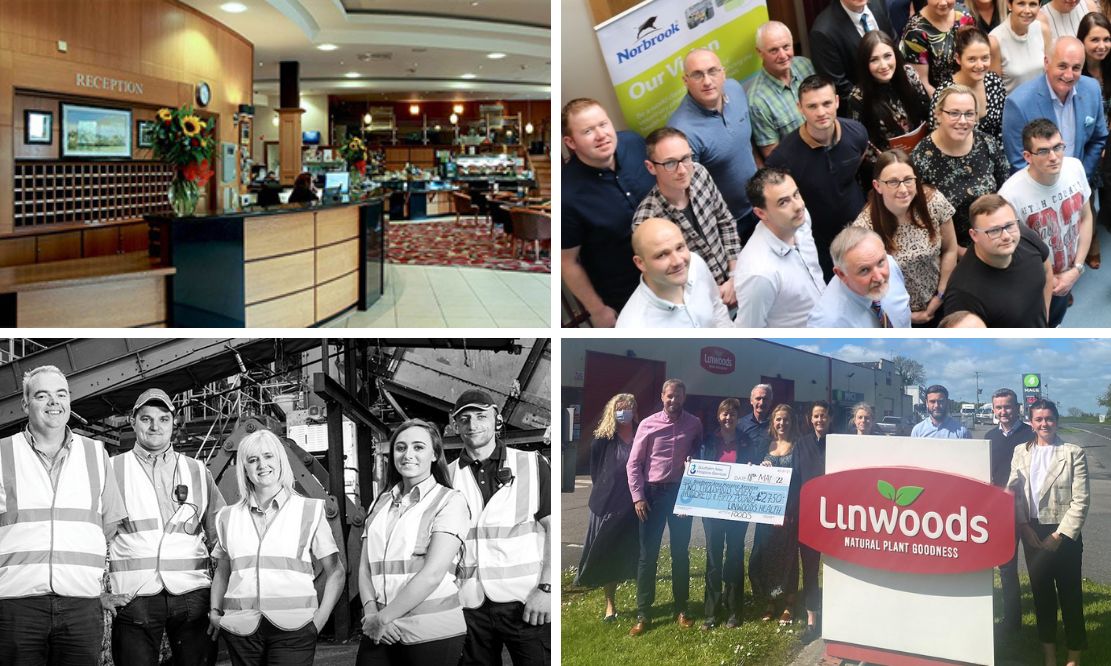 Armagh Jobs: Five office based opportunities to help kickstart your new career!
January, being the first month in a new calendar year, is always a wonderful time to make a change. Why not take the leap and make a career change?
Armagh Jobs have a whole host of vacancies on offer, across a variety of sectors, taking the challenge out of finding available roles in your local area.
Thinking of starting something office based? We have complied a list of five of our current administrative roles below:
Business Manager at Procon Skyhire
As a Business Manager you will be responsible for both the day to day running of the business as well as it's development and expansion. You will identify new business opportunities in order to generate revenue, improve profitability and help the business grow.
As Business Manager, you will liaise with our external marketing company to ensure the brand consistency and also to give you a detailed insight into the brand when speaking with potential clients.
Includes an attractive salary for the right applicant.
Click here to view more information and to apply
---
Receptionist at Armagh City Hotel
The successful candidate will be responsible for ensuring that all guests are received in a manner befitting to the Hotel. To present an environment that will ensure guest satisfaction. To help maximise occupancy and to be part of a team thus enhancing the standards within the hotel.
This is a permanent position which includes shift patterns to include early mornings, late evenings, weekends and statutory holidays or other holidays (3-5 days per week, depending on business needs).
The Hotel's employee benefits includes provision of a free uniform, discounted gym membership and complimentary meals on shift.
Click here to view more information and to apply
---
Personal Assistant to the Director at Re-Gen Waste
This exciting role will provide the successful candidate the opportunity to deliver and assist the Company Director on the current success and growth of the business. Within Re-Gen Robotics we are committed to the development of our staff, whether this is through our onsite training programs or external training. If you are aligned to our Company Values and passionate about what you do, then submit your application.
The hours of work will be between 8am and 5pm and the role includes attractive benefits such as Free Life Assurance, Free On-site car parking, Company Pension Scheme, Healthcare Plan, Canteen Facilities, Employee Perks Card and Career Development Opportunities.
Click here to view more information and to apply
---
Brand Marketing Assistant at Linwoods
As the organisation continues to develop across the globe and expands our portfolio of brands, this is an exciting role for a marketer looking to gain a high level experience within a high performing team and offers opportunities for development in the future.
The successful candidate will enjoy a 4 1/2 day working week with flexible hours, performance bonus and attractive salary.
Click here to view more information and to apply
---
Production Administrator at Norbrook
The Production Administrator will be responsible for issuing of working documentation to the production department as and when required. Maintain a record of all documents issued and ensure only current copies are made available for each area through the maintenance of a secure and controlled filling system.
The role will be based in Newry and comes with a host of employee benefits including Free Life Assurance, Company Pension Scheme, 31 days annual leave, Wedding Leave, Employee well-being initiatives, Healthcare plan, Company Sick Pay, Employee Assistance Programme, On-site free parking, Canteen Facilities, Employee Perks scheme, Discounted Car Insurance, Annual Employee raffle, employee recognition scheme, career development opportunities and much more…
Click here to view more information and to apply
Click here to view our full range of Job Listings