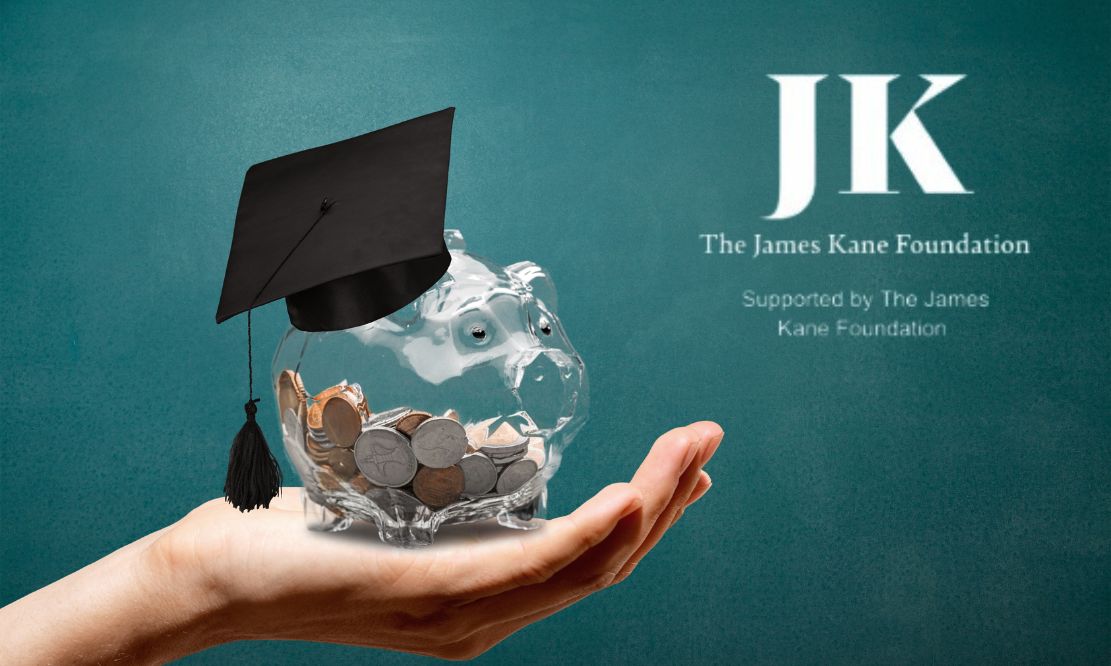 New scholarship programme opens applications to Year 14 students in ABC
By September of this year two students from the Armagh, Banbridge and Craigavon Council area will be chosen as the lucky recipients of The James Kane Foundation Scholarship 2023.
The inaugural scholarship programme is currently open to Year 14 (Upper 6th) students hoping to attend university in Northern Ireland this September.
The programme, which has been open to applications since Monday June 19, has been in developed in partnership between Supporting Communities and The James Kane Foundation to support those who need it most.
Speaking to Armagh I, Scholarship Coordinator for Supporting Communities, Stephen Marks said: "There are parameters for applying but these are to help us identify those who most need the funding. There are young people out there who are gifted and have worked so hard but face other hardships and to them, a scholarship means everything.
"Funding like this can be the difference for someone attending and not attending university. The whole purpose is to help remove some of the barriers to learning and to ensure these hardworking young people are not left behind".
The Fund is suitable for Year 14 students in ABC who are applying to Queens or Ulster University this year to study STEM (Science, Technology, Engineering, Mathematics) degrees. Unfortunately, degrees outside of STEM cannot be considered for the scholarship.
The successful applicants will receive £2,000 per year of their course up to a maximum of three years (£6,000 in total).
To apply, students should complete the application form, which can be found here, and return it, confirming they meet the criteria.
A panel will then screen the applications towards the end of July and will invite no more than six students to interview, with a maximum of two being selected for the scholarship. It is anticipated the interviews will take place in person in August 2023.
The two successful applicants will be informed before or at the start of September 2023.
It is important to note that information given by applicants relating to the essential criteria will be checked for accuracy, and as such, proof may need to be provided by the applicant. By submitting an application, you are confirming that you and your parent(s)/guardian are happy to do so.
Criteria for applications
Applicants must meet all the following conditions:
– Be aged 18+ by or on June 30, 2023
– Are attending one of the following schools as a Year 14 A level student:
Lismore Comprehensive
St Ronan's College
Lurgan College
Portadown College
Any school in the Banbridge Area Learning Community
Any school in the Armagh Area Learning Community
Southern Regional College
– Live permanently at an address in the Armagh, Banbridge and Craigavon Council Area.
– Intend to study at either Ulster University or Queens University commencing September/October 2023.
– Intend to study for a STEM degree. STEM degrees will be considered under the relevant Schools as detailed below:
Ulster University
School of Engineering
School of Computing
School of Computing, Engineering and Intelligent Systems
School of Biomedical Sciences
School of Geography and Environmental Sciences
Queens University
Planning, Architecture and Civil Engineering
Biomedical Sciences (not medicine or dentistry)
Chemistry and Chemical Engineering
Electronics, Electrical Engineering and Computer Science
Mathematics and Physics
Mechanical and Aerospace Engineering
– Applicants must also meet at least one of the following criteria:
Parent(s) are in receipt of Universal Credit
Live in social housing (NIHE or Housing Association tenant) or in a recognised social housing area
Live in a household with a single parent/guardian
Have a combined household income under £40,000.00 per annum
Do not live with or are not supported by a parent
Application Form
Only complete the form if you meet all the criteria above.
If you have any queries about the process of application, please contact Stephen Marks at stephen@supportingcommunities.org.
You may complete the form online here or download the word document application and email it to stephen@supportingcommunities.org